What's Included with Your New Website
See the Pricing Table for various options and what is included with each option. All of these prices assume you are going design and administer your website yourself. I'll set you up with the basic foundation and you will need to add content, text, pictures, videos and make design changes yourself. If you need help with something beyond that, we can talk about it and come to an agreement on an amount that will work for us both.  If I am not able to do it, I can refer you to someone who is. The point is to empower yourself with the tools necessary to express the unique puzzle piece you are on the internet.
If you want a different theme than Divi you can purchase it at your own cost of about $63, or you can pick a theme from any of the 87 themes from ElegantThemes.com for free. If you pick a theme I'm not familiar with, the options I offer and prices will be different. I can get it installed for you, but there is a learning curve with each new theme. Call me at 310-633-1777 or email me at kirk@kirknielsen.com to talk more.
Flexible Payments and Variations on Options Packages
It is my excitement to arrange it so you getting your new website is a pleasant experience for me and you both. If you would like to pay by cash, check, direct deposit, or make payments, call me and we can work something out. If you want to customize the options you get with your website, let me know and we can arrange a custom package of features that meets your needs.
Call me at 310-633-1777 or email me at kirk@kirknielsen.com to talk more.
Description and Pricing for Website Hosting
I use a fast private secure VPS Server to host our sites. I have full control over the resources so I can increase them and keep the speed high as our sites get more traffic. Our server is a private server, not a shared server, and hosts only our sites, which means our site are fast and secure. Shared servers, that you can get for $5 per month, tend to be unbearably slow which hurts your Google search ranking and does not encourage people to stay on your site.
Our hosting service is $10 per month or $120 per year. When you pay a year in advance you save $20, which makes it only $8.33 per month or $100 per year per website. I ask that you pay for a whole year in advance, so we can keep the costs and accounting down to a minimum. With your new website you received 3, 6, 9, or 12 months of "Free hosting," depending on the option package you bought. This makes getting you up and running as affordable and seamless as possible. Be sure to renew your yearly hosting service at the end of your free period, so you don't have any interruptions in your hosting.
Why I Keep My Pricing Low
What I am excited about is seeing people live their joy, being sustained by it, and assisting them in their expression of it, in this case through websites.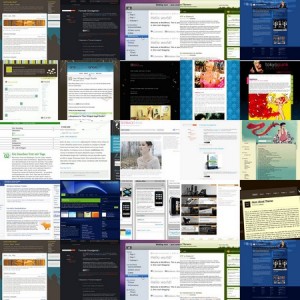 The going rate for sites with similar features are typically double what I am charging. You can get inexpensive sites but when you really compare apples for apples they don't compare. What I am offering are high quality websites with high quality hosting at very low prices. I am doing this because I'm excited to see you express yourself, live your joy and work together with us to create a world where everyone joins with us.
For this to be fun and in the flow, it is important that you are aligned with this idea and that you resonate with this "puzzle piece" concept. You can read more about it by clicking here. If you are ready to jump in you can click the button below to "Pay Now."
I'm excited to live my highest joy, which for me means to be involved with people and situations that bring in a new paradigm of living in a more harmonious and egalitarian way, and move away from hierarchical or master slave business models. I do what I do because I love it. What I love to do sustains me. I don't do anything to make money. Life works. It provides me with what I need to express my joy. No one needs to do anything they don't want to do for me to be happy and live my joy. Everyone living their highest joy! That's the world I want to live in.